Law Office ZORIČIĆ is employing trainees and law students who are aware of the importance of a strong work ethic and discipline, as well as reliability and confidentiality in their work.
During the selection process preference will be given to the first- and second-year students. The job requires good knowledge of the Microsoft Office suite. Knowledge of German is an advantage, while excellent command of English is a requirement. Excellent command and skilful use of Croatian is implied. Preference will be given to students and trainees with work experience gained from high school and/or student jobs outside of the profession with regard to potential employment and student placement.
For many years we have been providing placements to foreign exchange students within the ELSA's Student Trainee Exchange Programme.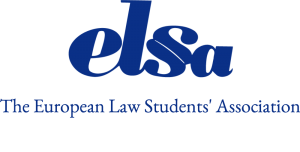 If you believe that you meet the aforementioned requirements and would like to work in a stimulating and dynamic work environment founded on traditional values, cultivating the highest moral and professional values, please send us your motivation letter and as detailed CV as possible with your photo and recommendations, if any, at ured@ou-dvzoricic.hr.
We will invite you for an interview and a basic skills test. Work and life experience gained at our office will help you build foundations for your future career, as evidenced by generations of our students and trainees.